{{{name}}}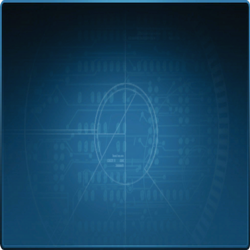 簡介
18/07/2014 Statistics Detail
Updated from Twilight053's idea to make the statistics more detailed. As of now the resistances are shown directly, but the collapsible function is still pending.
23/04/2014 AddOn - Image Randomization
From Hilycker's idea (for 魅影(敵方) page) but Brizingr5 and ChickenBar's technical suggestions, fixes and essentially all the work, now this template will use an image randomization function. This means every time the page will be accesed a random image from the list put will be choosen to be displayed.
Simply add a new line for each image with a progressive number.
Example:
              | image                = imageblablabla.png  "if only this line is put it'll work as usual"
              | image2               = imageolalu.png      "if you add this it will randomly choose between those 2" 
              | image3               = imageuauaua.png     "and so on"

At the moment it can randomize up to 24 images, but if more is needed just add more lines in the source template. I'm not sure but i think it can't go beyond 40.


{{Enemy
| name                 = Enemy name
| image                = Image file (typically formatted as name.png)
| image2               = Only insert if wanna randomize between different images and so on with progressive numbers
| faction              = Faction Enemy is associated with 
| planet               = Planet Enemy is located in
| mission              = Mission Enemy is located in
| type                 = Role of enemy (i.e. Melee/Short Ranged/Long Ranged/Heavy/Utility)
| weapon               = Primary weapon enemy uses
| abilities            = Special abilities

| clonedflesh          = Amount at base level, see codex for reference.
| flesh                = Amount at base level.
| fossilized           = Amount at base level.
| infested             = Amount at base level.
| infestedflesh        = Amount at base level.
| infestedsinew        = Amount at base level.
| machinery            = Amount at base level.
| robotic              = Amount at base level.
| hitpoints            = Amount at base level.
| object               = Amount at base level.
| bleedout             = Has a constant base of 300 HP. Insert 300 when required.

| shield               = Amount at base level.
| protoshield          = Amount at base level.

| ferritearmor         = Amount at base level.
| alloyarmor           = Amount at base level.

| baseexperience       = Experience at base level.
| baselevel            = Base spawn level.
| dmgtypemultipliers   = Multiplies the damage type to this body part by this much. 
| specialbodyparts     = Any damage dealt to this body part gets multiplied by this much.  
| unprotectedbodyparts = These body parts do not apply armor to incoming damage.
| codex_scans          = The amount of scans needed to unlock all codex information.
| mod_drops            = Mods that drop from this mob.  Please separate with <br>.
| other_drops          = Other things such as resources of blueprint that drop fromt his mob. Please separate with <br>.
}}




{{Enemy
| name                 = 
| image                = 
| faction              = 
| planet               =
| mission              =
| type                 = 
| weapon               = 
| abilities            =

| clonedflesh          = 
| flesh                = 
| fossilized           = 
| infested             =
| infestedflesh        = 
| infestedsinew        = 
| machinery            = 
| robotic              = 

| shield               = 
| protoshield          = 

| ferritearmor         = 
| alloyarmor           = 

| baseexperience       = 
| baselevel            = 
| specialbodyparts     = 
| unprotectedbodyparts = 
| codex_scans          = 
| mod_drops            = 
}}