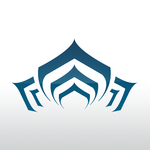 Warframe Nexus is a mobile application developed by Digital Extremes on both Android and iOS devices. The app allows the user to view recent news, check Nightwave challenges, Invasions, Sorties, and Void Fissures on all platforms, and access to the Codex without logging in. Logging in allows Extractor deployment/collection, companion interaction, viewing of the Arsenal, Inventory, and Void Relics (allowing relics to be upgraded), use of the Foundry, and chatting with Clan members and friends.
Patch History
Edit
4.8.2
(March 2020)
Added Earth cycle to the World Cycles tab.
Added missing Exilus Tab to mod search.
Fixed various translation issues across the app including Mods, Arcanes, and Push Notifications.
Fixed various crashes on the News page.
Fixed a chat crash.
Fixed Clan key not showing.
Other various fixes and UI tweaks.
4.8.0 (Feburary 2020)
Added localization for all supported languages.
Added clocks for Plains of Eidolon and Orb Vallis
Added support for rank 30+ weapons.
Fixed Kuva Weapon names.
Fixed certain Riven stats.
Fixed sentinel ranks.
Variety of other bug fixes and changes.
4.7.0 (January 2020)
Support for Arcane upgrading.
Prime blueprints now show in the Inventory.
Other minor bug fixes and tweaks.
4.6.0 (December 2019)
Can now view Nightwave progress and rewards.
Requiem Relic and Fissure support.
Parazon mod support.
Can now build Lua Lens.
4.5.0 (October 2019)
Stability and performance updates.
Variety of UI tweaks.
4.4.0 (August 2019)
Can now craft blueprints that require weapon selection.
Can now craft Eidolon Lenses
Added cancel button to Foundry.
Added mastery requirement to Foundry.
Potential fix for Foundry detail view not opening.
4.3.13 (July 2019)
Improved Foundry performance.
Fixed Companion naming.
4.3.12 (July 2019)
Improved content update system; new content now shows up immediately.
Updated Jupiter's resources.
News page now uses Safari View Controller.
News page now supports pull to refresh.
Added Sprint Speed, Channeling Cost, and Channeling Damage stats.
Fixed Warframe passive descriptions.
Fixed missing Zaw images.
4.3.10 (April 2019)
Added News push notifications. This can be turned off in the in-app settings.
Fixed various login issues.
Fixed invasion screen.
Alerts tab will now be hidden if there are no alerts.
All alert filters have been replaced with a single "Rare Alerts" toggle.
UI tweaks.
4.3.7 (December 2018)
Nintendo Switch login support.
Added Warframe passive descriptions.
Added blueprint count to the Foundry.
Added K-Drive category to mods.
Fixed Codex Companions section not loading.
Fixed Venus extractor for console accounts.
UI tweaks.
4.3.6 (December 2018)
Fortuna item support.
Fixed various chat crashes.
Moved chat to the right side drawer.
Added chat IPv6 connection setting.
Fixed Zaws in the Inventory.
Added Tellurium alert filter.
Added mastery level in the Foundry and Inventory.
Added unranked mod inventory count.
Backend maintenance.
4.3.3 (2018)
Riven mod support in the Inventory and Arsenal.
Added ranks, drain, and "damaged" text to the mod card UI.
Fixed an error when purchasing DNA Stabilizers.
Various UI and performance tweaks.
Update 9.5
Warframe Nexus Android App Updated to 1.9.1
Fixed Warframe Nexus stealing focus from other running apps (finally!).
Added new "Resources" section to item filter list.
Should consume less battery power when running now.
Improved auto-retry responsiveness after detecting loss of network connection.
Fixed notification filter not applying correctly to certain helmet blueprints.
Fixed expired alerts not being sorted to bottom of list in all cases.
Community content is available under
CC-BY-SA
unless otherwise noted.