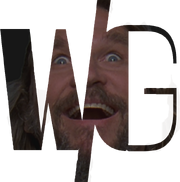 The name is Wisekrakr. The greatest and most famous Warframe youtuber in the world! Making nonsense video's and still informing and entertaining you.
Warframe gave me hours and hours of gaming happiness and it is still going strong. I met nice people and not so nice people. I created crazy builds, but also created funny situations in the game.
I like to create scenarios where you need to use certain builds or certain crazy tactics and I make vids of them. I like to have fun and not take everything too serious...because life! So.....
Watchu waiting for sonny jim bob? Go watch my vids:
www.youtube.com/WISEKRAKRINGAMES
My favorite everythings
Edit
Favorite youtube channel - My youtube channel (I'm egotesticle)
Favorite frame - Although he's new, I like the Chroma. Weird, but effective
Favorite weapon - I like shotguns, so it has the be The Hek
Favorite boss to fight - Alad V and his bitch Zanuka
Favorite place - The void!
Ok guy...now go to another page. Nothing more to see here!
Community content is available under
CC-BY-SA
unless otherwise noted.