Below is a template for Warframe Main pages That I will eventually redo. This is the same but with minor edits and additions. The redo is because most Warframe pages differ when they should all have a set template.
Warframe (Main) Template
[Warframe] is a [Powers] themed Warframe released in Update [?.?]./and was one of the initial wave of Warframes. He/She excels in Supportive/Offensive/Defensive gameplay.
Brief description of Warframe (already present in some pages).
See [Warframe's] profile video at [Link To PlayWarframe Profile Video PlayWarframe]
Acquisition
Edit
The [Warframe] Warframe can be purchased for

‍ ??. The main blueprint can be purchased for

‍ ??,000.
Component blueprints drop from Boss (Mission, Planet)
Bundle Template
Availability
Expired/In Progress - Date Expired (If Applicable)
Price
$0.00
Description
Add Official Description Here if Applicable.
Requirements
Claim/Purchase the bundle from xxx.
Contains
Media
Warframes:
Primaries:
Secondaries: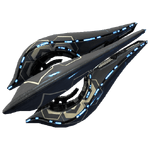 Melee:
Tenno Veterans Legacy
Tenno Veterans is an clan for 10 members who have reached full, if not almost full, completion of Warframe as it currently is. Starting from scratch we will plan and build the Dojo, equally distributing the cheap resource costs from our own excessive resource pools. Skype/ts3 can be used for a group chat for planning, grouping up for missions and events, or generally just for a good chat. Essentially this is a social clan for endgame players.
When the Dojo has been successfully built and all research items have been completed we may open up to a Shadow/Storm clan, letting in other end-game players at the same stage as the initial 10 to assist in researching, building and deploying the Solar Rail, where the initial 10 will be promoted to Generals to commemorate their hard work to the clan.
Tenno Veterans have found an Alliance. We are pending to become the official PvP clan in the Mirai Gaming Alliance.
| Member | DMNR |
| --- | --- |
| XLighterShadowX | Mastery 18 |
| Member 2 | Mastery -- |
| Member 3 | Mastery -- |
| Member 4 | Mastery -- |
| Member 5 | Mastery -- |
| Member 6 | Mastery -- |
| Member 7 | Mastery -- |
| Member 8 | Mastery -- |
| Member 9 | Mastery -- |
| Member 10 | Mastery -- |
Dojo Concept
Edit
Requirements
Edit
Double digit Mastery
Excessive amounts of resources - 100,000+ Commons, 10,000+ Uncommons, 20+ Rares for example.
Willingness to contribute resources fairly - I will provide Forma's for the most part.
Skype/ts3 - group chats between the 10 players. Not necessary but a nice idea.
Must stay active - If you plan to quit or leave, announce via Skype group chat.
Donation of at least 1mil credits to the vault - Does not have to be done straight away but the contribution must be made.
Community content is available under
CC-BY-SA
unless otherwise noted.