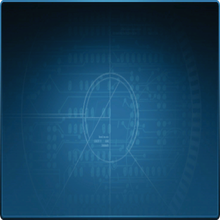 Beware of the Leopard.
A good rule to live by.
I mean if for some reason you had to choose a single rule to live by, then picking the one that advises caution against surprise leopard attacks seems like a pretty reasonable one. Certainly not the worst rule to live by. I feel sorry for the people who would choose "disregard the prospect of a sudden spider-related apocalypse" as their one rule. That just seems reckless.
---
What I do outside of Warframe - I do a bit of math, excel spreadsheets and a small amount of computer modelling of various types. Perplexingly, people give me money for this.
What I do inside of Warframe - I don't have the time to play that much these days (stupid life responsibilities, grumble grumble), but when I do it's usually
Warframes/Weapons I Own
[
]
I don't own the Lato Prime, Machete Wraith or Snipetron Vandal. Oh well.
Sandbox
[
]