INTRODUCTION
Wiki editing is the true endgame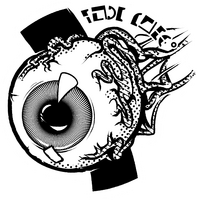 Welcome to my realm. Happy to be in the Warframe community for over 6 years!
I'm the guy who updates patch histories of stuff (sometimes). I started out doing just that, but over time I expanded my wiki-editing skills. Here is a snippet of what I do now:
Article clean up, quality control, and corrections
Improving wiki navigation
Mechanics research
Updating /data pages of Modules
Programming in JavaScript
Audio transcription and uploading audio files
Updating patch histories
Updating pages with new content
Reverting spam and vandalism
Feel free to message me if there are any questions (on Wikia or through Discord in the Wiki's discord channel). If I had helped you in any way, please let me know!
Cephalon Scientia (talk) 20:19, 11 January 2021 (UTC)
Projects I'm currently working on
On-going

Update patch histories
Small maintenance edits
Updating and adding navboxes
Improving UX and formatting with tabbers and tabview. Pages done:
Loreframe. Pages created:

Various /Quotes and /Transcript subpages

Keeping up with Story and History.
Thinking about...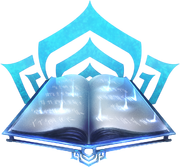 Converting patch notes into a checklist/Kanban board to coordinate wiki edits better (3.19.21) Completed in the form of WARFRAME Wiki:Projects.
Adding mention of interrupts in stance combos?
MediaWiki:NightwaveActs.js

Caching API information so don't have to constantly fetch for data; maybe put it on a page? Does MediaWiki API allow editing of pages?

It does. API can be utilized through the use of a bot account + software.

Adding on a column for tips on completing challenges.

Though that will require another fetch or API call on content that is on the same page; may be problematic in terms of performance and issues with JS blocking page from loading until it is finished.

Loreframe
Fandom updating their backend JS parser to ES6 so I can finish my JS scripts. Uneeded since you can still use some modern features of JS in the current parser such as Fetch API.
Condensing User:Sorolu tips in Ventkids and Conservation.
Automating Blueprints tables by using Module:Weapons/data (make sure to add blueprint acquisition)
Major wiki projects I am thinking about, no guarantees (4.13.21):

Rewriting, refactoring, cleaning, and optimizing existing codebase

Have new Modules dedicated to creating wikitext (tables, galleries, etc.), Lua table manipulation, string manipulation, number manipulation, and boolean manipulation

Maybe outsource them from other open-source repos; there are probably Lua libraries/packages out there that perform basic functions on primitive types

Separation of concerns design pattern

Databases

Implement data validation scripts for all /data subpages; maybe a /validate subpage to store this script?
In addition, all databases should accept new properties/attributes/"columns" for entries. It does not make sense that adding new values break existing code; it is expected that removing any properties that have no default value will break things, but new properties should not break anything since existing codebase will not support them yet.
Remove the use of boolean values in place of binary 0 and 1? Reasoning is because parameters passed via Template calls are stored as strings and its easier to convert strings into integers than string to booleans. Though we could write a function to find the boolean value of a string and call it within Template pages.
Standardize how stats are stored in the databases. For example, in M:Weapons/data, Falloff has as StartRange and EndRange while in M:Modular/data, Falloff has long and short
Want each /data subpage to be dedicated to one type of data only so we do not have to update multiple pages that contain the same data. We want to reduce redundancy and reuse data as much as possible.

Remove Stances and Augments keys from M:Weapons/data; those data should pull from M:Stances and M:Mods respectively

Do not store data that can be calculated from other pieces of data (e.g. do not store DPS values in database)

Unit tests for every Module function if possible

Will be tricky since some function outputs are meant to be rendered by the wiki so it may be harder to define an "expected result" in code; for those scenarios, better to have a subpage that calls these functions so we can visualize the result and see if wikitext is rendered incorrectly.

Standarding coding practices and style with a write-up residing in WARFRAME Wiki namespace

Probably just look through existing code and pick common syntactical features
Want to focus on readable and maintainable code

Include thourough documentation via LuaDoc style comments
System architecture write-up on how all the Modules interact and function within the wiki

E.g. Template-Module (sometimes w/ JavaScript) paradigm, dependencies
Maybe make (or auto-generate) an UML diagram showing all the different interwiki dependencies of each Module

Accessibility pass for mobile users

Some Modules and formatting may not display properly on mobile or on the FANDOM app

To prevent broken code being published on the production 'build' have a /sandbox or /dev subpage for each Module. Approved changes that passes tests will be transfered over to the main Module page.
See if object-oriented programming is appropriate in solving problems; Lua does support classes and inheritance
Goals and Dreams
Write a script that takes in Enemy/data and turns it into a single nav box with all the enemies in the game (or at least by faction).
Add different syndicate offerings categories.
Fix inconsistencies between "max reduction" and minimum damage for damage falloff stats.
Make a "How to contribute effectively to this Wiki" blog post. Blog draft is partially merged to what is currently in WARFRAME Wiki:Styling Guide.
Update all alternative helmet pages to match Chroma Amaru Helmet format (regarding showing market price)
Void Sabotage missions are the only mission that have over three reward tables. One for each number of cache opened and one for an end of missions reward (total of four). Because of this, the mission formatting table and reward formatting table in Sabotage is wonky. May need to rework Template:Rewards and make minor updates to Module:DropTables/data to account for more than three "rotations" of rewards in a single mission. (7.12.19)
Update Module:Weapons/data to use an Attacks table for all non-melee weapons, with each element in the table being a unique attack with its own stats (e.g. normal and charged attacks will be separate entries) (1.11.21)
Completed

To preface, I am only focusing on major/important changes (which is different on a case by case basis). I will do my best to document the patch histories.
Generally, Conclave related changes and minor graphical/technical fixes/changes are ignored. Patch notes in hotfixes are a lower priority compared to mainline updates. When I bump into content that has since been removed from the game, I don't usually add in or update its patch history. In other words, I am trying to document changes that are relevant to the game now at hand (Warframe buffs, mechanic overhauls, the introduction of new features, and etc). An update version is deemed completed when I documented all the important changes from that time.
Pages I didn't update:
Pages that don't need patch histories:
Any Warframe alternative helmets
Important changes but no "correct" page to put it in
Patch histories for Update 26.0 Melee 3.0 Phase 2 changes.
11/14/18 2,000 edits.
1/19/19 3,000 edits.
2/3/19 Wiki Expert Badge (2500 edits)
2/4/19 Designer Badge (250 pictures)
2/13/19 Artisan Badge (500 edits)
2/17/19 Wiki Planner Badge (500 articles)
2/17/19 Lucky Edit Badge (731,000th edit)
2/24/19 Lucky Edit Badge (733,000th edit)
2/24/19 Weaponsmith Badge (250 edits)
2/24/19 4,000 edits.
2/24/19 Wiki Expert Badge (3,000 edits)
2/26/19 Astronomer II Badge
3/20/19 Wiki Expert Badge (3,500 edits)
4/5/19 5,000 edits.
4/6/19 Wiki Planner Badge (750 articles)
4/6/19 Lucky Edit Badge (745,000th edit)
5/24/19 Wiki Expert Badge (4,000 edits)
7/23/19 Artisan (1,000 edits)
8/18/19 Wiki Expert Badge (4,500 edits)
8/29/19 Lucky Edit Badge (769,000th edit)
9/4/19 Wiki Planner Badge (1,000 articles)
9/27/19 Curator Badge (500 pictures)
10/9/19 7,000 edits.
10/12/19 Wiki Expert Badge (5,000 edits)
11/??/19 Lucky Edit Badge (776,000th edit)
11/??/19 Wiki Expert Badge (5,500 edits)
11/13/19 8,000 edits
11/13/19 Artisan Badge (1,500 edits)
11/13/19 Lucky Edit Badge (779,000th edit)
11/20/19 War Dealer Badge (500 edits)
11/20/19 Wiki Expert Badge (6,000 edits)
11/24/19 Wiki Planner Badge (1,250 articles)
11/24/19 Pounce! Badge
11/26/19 Wiki Expert Badge (6,500 edits)
11/29/19 Lucky Edit Badge (781,000th edit)
12/5/19 9,000 edits
12/6/19 Lucky Edit Badge (784,000th edit)
12/15/19 Lucky Edit Badge (787,000th edit)
12/18/19 Wiki Expert Badge (7,000 edits)
12/28/19 Lucky Edit Badge (791,000th edit)
12/30/19 Lucky Edit Badge (792,000th edit)
12/30/19 10,000 edits
1/9/20 First blog post
1/14/20 Astronomer III (100 edits)
1/24/20 Wiki Expert (7,500 edits)
2/3/20 11,000 edits
2/19/20 Lucky Edit (801,000th edit)
2/21/20 Curator (1,000 pictures)
2/21/20 Wiki Expert (8,000 edits)
2/22/20 Wiki Planner (1,500 articles)
3/1/20 12,000 edits
3/6/20 Artisan Badge (2,000 edits)
3/24/20 Wiki Expert (8,500 edits)
4/19/20 13,000 edits
4/29/20 Wiki Expert (9,000 edits)
5/12/20 Wiki Planner (1,750 articles)
5/14/20 Wiki Expert (9,500 edits)
5/20/20 14,000 edits
5/23/20 Lucky Edit (817,000th edit)
6/3/20 Wiki Expert (10,000 edits)
6/6/20 Curator (1,500 pictures)
6/13/20 15,000 edits
6/19/20 Wiki Planner (2,000 articles)
6/20/20 Wiki Expert (10,500 edits)
6/28/20 Lucky Edit (828,000th edit)
7/2/20 Curator (2,000 pictures)
7/14/20 Lucky Edit (832,000th edit)
7/17/20 16,000 edits
7/17/20 Wiki Expert (11,000 edits)
7/23/20 Lucky Edit (834,000th edit)
7/30/20 Addicted (100 days editing streak)
8/9/20 Wiki Expert (11,500 edits)
8/19/20 17,000 edits
8/25/20 Lucky Edit (840,000th edit)
8/26/20 War Dealer (1,000 edits)
8/28/20 Wiki Planner (2,250 articles)
8/29/20 Curator (2,500 pictures)
8/30/20 Lucky Edit (844,000th edit)
8/30/20 Wiki Expert (12,000 edits)
8/31/20 Artisan (2,500 edits)
9/12/20 18,000 edits
9/15/20 Curator (3,000 pictures)
9/16/20 Wiki Expert (12,500 edits)
10/7/20 Wiki Planner (2,500 articles)
10/7/20 Curator (3,500 pictures)
10/8/20 19,000 edits
10/15/20 Wiki Expert (13,000 edits)
10/19/20 Lucky Edit (853,000th edit)
10/21/20 Lucky Edit (854,000th edit)
10/??/20 Wiki Planner (2,750 articles)
10/??/20 Curator (4,000 pictures)
10/27/20 20,000 edits
11/6/20 21,000 edits
11/??/20 Wiki Expert (13,500 edits)
11/??/20 Wiki Expert (14,000 edits)
11/??/20 Wiki Planner (3,000 articles)
11/22/20 Lucky Edit (861,000 edit)
12/1/20 22,000 edits
12/??/20 Wiki Expert (14,500 edits)
2/15/21 Wiki Expert (15,000 edits)
2/20/21 Wiki Expert (3,000 edits on mechanic articles)
2/22/21 Wiki Planner (3,250 articles)
2/??/21 Wiki Expertr (15,500 edits)
2/??/21 23,000 edits
3/3/21 Moderator status
3/10/21 24,000 edits
3/10/21 Lucky Edit (872,000 edit)
3/??/21 Curator (4,500 pictures)
4/??/21 Wiki Expert (16,000 edits)
4/14/21 25,000 edits
4/23/21 Lucky Edit (880,000 edit)
1/13/20 1,800 hours according to Steam
10/12/20 1,223 hours in-game
Quick Access
Test pages
Reference pages
Templates
User pages
High Traffic Pages / Volatile Content
These pages are more prone to changes when a new update version of the game is released.
Pages that I didn't know existed
Icon gallery
Templates
Modules
Official Warframe resources
[
edit
|
edit source
]
Backend API for the official WARFRAME mobile app
Hence MobileExport in the URLs; URLs have been down since 6/2020 and the mobile app instead uses new endpoints since 7/2019 (Source)
World State API
Riven Mods API
Community Warframe resources
[
edit
|
edit source
]
In order of usability, best to worst
Websites
Spreadsheets
Programs
WFInfo: Void Fissures companion app
Warframe community devs resources
[
edit
|
edit source
]
Fandom/MediaWiki resources
[
edit
|
edit source
]
Wiki Convention and Styling
[
edit
|
edit source
]
Note that Fandom uses ES3 syntax and modern features such as Sets, Maps, Promises, etc.
?useuserjs=0 to end of URL to temporarily disable personal JS
?useusercss=0 to temporarily disable personal CSS
?useusercss=0&useuserjs=0 for both

Shoutout to User:WarpFactor for writing the most eloquent Warframe descriptions.
I don't like Wikia's code editor.
Still waiting for Volt's skirt to have cloth physics. He now has cloth physics as of

Update 25.7

! Rejoice! https://twitter.com/PlayWarframe/status/1155546024800333830 (8.30.19)
Why can't you embed videos in Wikia by default?
Funny how the name of the picture for Euphona Prime misspelled Euphona.
Why did they jump from

Hotfix 14.2.4

to

Update 14.5

?
"Corrupted Heavy Caliber mod now works with Acrid."

Update 10.5

Lol what?
2018: The Year of QoL
TIL that Damage/Corrosive Damage ignores a % of Ferrite Armor and Damage/Radiation Damage ignores a % of Alloy Armor. (3.10.19)
TIL that Specters turn on you in Nightmare Mode missions. (3.25.19)
TIL that there are different versions of mods offered exclusively through Steam Pinnacle Packs (4.3.19)
TIL that not all new weapons start out with disposition 3/5 (4.6.19)
What irks me is the usage of the terms 'components' and 'resources' on this wiki, like they are basically the same thing, why have two categories for them? I guess because Template:Resource is a legacy template. (5.29.19)
Do Specter's aura mods apply to you and your squad? (5.29.19)
       (6.25.19)
TIL  

Eagle Eye

will increase multipliers when aiming down a sniper rifle's scope. This could potentially be a game-changer. (6.29.19)
Until this day, I thought  

Territorial Aggression

worked on non-wild enemies too. (7.12.19)
When were Powerfists and Flameblades introduced?

Update 8.0

? (7.17.19)
Yay, someone actually put in resource icons in Template:ResourceNav (8.17.19)
TIL Pluto drops five different types of resources. (8.20.19)
TIL that damage resistance and damage reduction are different mechanics. So in theory,  

Adaptation

+  

Aviator

means total invulnerability to all damage while in midair. (8.24.19)
TIL that clicking on the 'i' on the header generated by Template:SkinGallery takes me to its template page. (2.15.20)
Praise RegEx and find + replace (2.19.20)
TIL that some Tenno weapons look like letters in the Orokin alphabet. (2.26.20)
Lots of people misuse the term spaghetti code when they really meant 'reusing code results in unintended consequences'. (3.6.20)
2020: The Year of QoL (for real) (5.2.20)
In Captura, taking a screenshot using Steam's screenshot feature results in smaller file sizes but images will have inaccurate color compared to using the in-game screenshot feature (default

F6

  on PC). Steam compresses the images more so if you want to take high resolution and quality screenshots, use F6. (9.16.20)
This wiki was updated to UCP (MediaWiki 1.33.3 + jQuery 3.3.1 + Lua 5.1.5) on October 27, 2020 22:15:00 UTC. Prior to that, FANDOM wikis were built on top of MediaWiki 1.19.24 which uses jQuery 1.7.1 and Lua 5.1.5.
TIL about <syntaxhighlight> tags. (12.1.20)
Can call the Mobile Visual Editor through this URL: https://warframe.fandom.com/wiki/Special:MobileVisualEditor?page=Kavat&useskin=oasis (4.2.21)
WARFRAME Wikia had the top WAM score. "It is because our game's so confusing" (4.11.21)
Did not know the Project namespace is synonymous with WARFRAME Wiki (4.23.21)
No real proper place to put these content on the wiki.
"This highly decorated armor was once worn by the personal guards of an Orokin Emperor." - Targis Prime description
"This wing-like syandana invokes the beauty and agility of the Ceresean Butterfly Sparrow." - Igaro Syandana
"Before the fall, the Imperator Syandana was bestowed upon only the highest-ranking Orokin commanders." - Imperator Syandana
"The exclusive garment of Tenno chosen to protect Orokin Council of Executors." - Izvara Syandana
"An attempt at creating a more compact Archwing, it was soon decommissioned after it was found that the experimental miniaturized power modules caused massive explosions when overtaxed." - Naru Syandana
"Originally an Orokin experimental device that was used to gather residual Void Energies from their surroundings. The Tenno have since redesigned this as a fashion accessory that feeds from their own power." - Deru Syandana
"Discovered in the vaults of a drifting derelict, this Syandana was worn by Temple Guardians before the fall of the Orokin Empire." - Misa Prime Syandana
"A blade-like cut in regal red-and-gold, reminiscent of the elite honor guards of ancient Mars." - Impetus Prime Syandana
"Once worn exclusively by Orokin Judiciary, the Yamako Syandana is a symbol of wisdom and authority." - Yamako Syandana
"This bundle contains a Uru Syandana and an Uru Sugatra, garments worn by Tenno at the Absolution Ceremony." - Uru Templar Bundle
From 2016 WARFRAME official website
Community content is available under
CC-BY-SA
unless otherwise noted.