A Stress Test is a development tool accessible by players used to measure Memory Leaks. Four variations of the tool can be accessed from the login page that consists of endlessly spawning Grineer, Corpus, Infested units, or Warframes. The player is not present in the environment and is confined to being a spectator, using a camera that focuses on a single entity.
How to utilize a Stress Test
[
]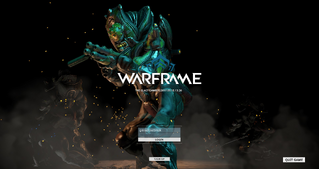 Login to your own account, open the menu and go to Options > HUD > Show FPS. Show your in-game FPS counter (so you can see how much RAM the game-code is using)
Quit the game and disable any overlays that are accessible in-game; this may include the Steam overlay, GeForce Experience, or streaming overlays.
Relaunch the game and login (no password is required) as either:

grineer.outbreak – Grineer vs Infested
corpus.outbreak – Corpus vs Infested
crossfire – Grineer vs Corpus
hostile.takeover – Rathuum Executioners vs Index Brokers

Record the in-game RAM value and the Commit Size for Warframe in Task Manager.
Let it run for a fixed amount of time (30 minutes to an hour is recommended).
Compare memory values from the start.
Media
[
]
External Links
[
]
Mechanics
Currencies
 

Credits

•  

Orokin Ducats

•  

Endo

•  

Platinum

•  

Aya

•  

Regal Aya

•   Standing
General
Arsenal • Codex • Daily Tribute • Dormizone • Foundry • Market • Mastery Rank • Nightwave • Orbiter • Star Chart
Lore
Alignment • Fragments • Leverian • Quest
Factions
Corpus • Grineer • Infested • Orokin • Sentient • Syndicates • Tenno
Social
Chat • Clan • Clan Dojo • Trading
Squad
Host Migration • Inactivity Penalty • Matchmaking
Gameplay
Affinity • Buff & Debuff • Death • Damage (Status, Type Modifier, Vulnerability) • Gravity • Landscape • Maneuvers • One-Handed Action • Pickups • Tile Sets • Void Relic • Waypoint
Mission
Arbitrations • Empyrean • Sortie • Tactical Alert • The Steel Path • Void Fissure
Enemies
Bosses • Death Mark • Enemy Behavior • Eximus • Lich System (Kuva Lich, Sisters of Parvos) • Overguard
Activities
Captura • Conservation • Fishing • K-Drive Race • Ludoplex • Mining
Stealth
Hacking • Invisible • Noise Level • Threat Level
PvP
Duel • Conclave (Lunaro) • Frame Fighter
Equipment
Modding and Arcanes
Arcane Enhancements • Fusion • Mods (Flawed, Riven) • Polarization • Transmutation
Warframe
Attributes (Armor, Energy, Health, Shield, Sprint Speed) • Abilities (Augment, Helminth System, Passives, Duration, Efficiency, Range, Strength)
Weapons
Accuracy • Alternate Fire • Ammo • Attack Speed • Critical Hit • Damage Falloff • Exalted Weapon • Fire Rate • Melee • Multishot • Projectile Speed • Punch Through • Recoil • Reload • Trigger Type • Zoom
Operator
Amp • Focus (Madurai, Vazarin, Naramon, Unairu, Zenurik) • Lens
Other
Archwing • Companion • K-Drive • Necramech • Parazon • Railjack
Technical
AI Director • Dedicated Servers • Drop Tables • EE.cfg • EE.log • File Directory • HUD • Key Bindings • Material Structures • Mobile Export • Network Architecture • PBR • RNG • Settings • Stress Test • Text Icons • Warframe Arsenal Twitch Extension • World State
Audio
Mandachord • Music • Shawzin • Somachord
Mathematical
Calculating Bonuses (Additive Stacking, Multiplicative Stacking) • Damage Reduction • Enemy Level Scaling • Maximization • User Research