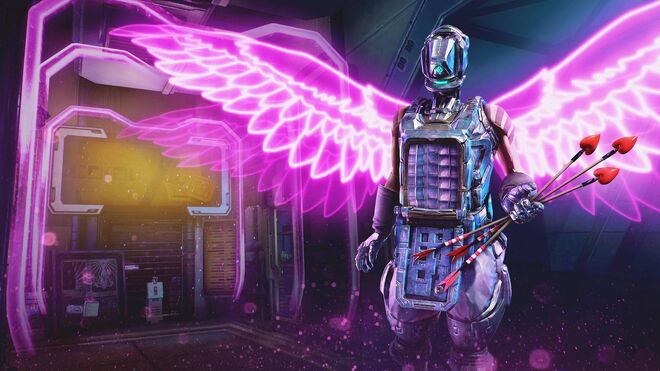 Star Days is a Valentine's Day themed event released on February 11, 2021 lasting until February 25, 2021 at 2 p.m. ET on all platforms. Ticker spreads her love around by dressing up for the occasion and selling themed decorations in Fortuna.
Star Days Affections
[
]
Ticker sells Star Days Affections in exchange for Debt-Bonds.
Media
[
]
Patch History
[
]
Update 29.9 (2021-02-23)
Fixed odd camera placements for Ticker's Star Days Affections dioramas.
Update 29.8 (2021-02-11)