ENERGY:




25




KEY


3 

Prowl


Become invisible and steal loot from unsuspecting enemies or take out prey with deadly headshots.


Minimum Energy Drain: 1 s-1
Maximum Energy Drain: 3 s-1

Strength

:10% / 20% / 30% / 40% (headshot bonus)
100% (loot chance)

Duration

:

4 / 3.5 / 3 / 2.5 s (steal time)

Range

:

2 / 2 / 3 / 4 m (steal range)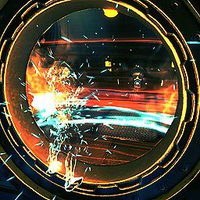 Main article: Infiltrate
Infiltrate is a Warframe Augment Mod for

 Ivara that allows her to pass through Laser Barriers unharmed, and increases her movement speed while

 Prowl is active.
| Rank | Movement Speed Increase | Cost |
| --- | --- | --- |
| 0 | 10% | 6 |
| 1 | 15% | 7 |
| 2 | 20% | 8 |
| 3 | 25% | 9 |
Can be used to safely bypass most enemies.
Your energy levels can be maintained through the constant theft of energy orbs.
Rolling is actually a viable alternative to Sprinting, allowing you to move quickly without breaking your invisibility. Keep in mind, however, that if you press

Shift

 , (or whichever key you have bound to activate Sprinting with), it will immediately deactivate Prowl.
Combining Prowl with silenced, high-damage, single-shot weapons, or certain types of appropriately-modded melee weapons, can be an effective play style for higher level missions which require stealth.

Some melee weapons well-suited for this method of hunting would be among the following:

A Sword with the  

Crimson Dervish

stance (due to the stealth finisher for that stance being a very fast animation).
A Hammer weapon with the  

Finishing Touch

mod equipped. Hammers already have the highest damage multiplier for stealth finishers, so this mod makes it even more powerful: the damage-multiplier of hammers used for stealth-finishers goes from 2400% weapon damage to 3840% weapon damage.
Any Dagger weapon with the  

Covert Lethality

mod equipped.

Firing a non-silent weapon will allow the use of the otherwise not permitted Maneuvers like Bullet Jumping during the brief uncloaked time window without deactivating Prowl.
Combining Prowl with a melee weapon equipped with  

Dispatch Overdrive

will allow for a large increase in movement speed if you are able to kill the enemy with a Heavy Attack.
Void Sling can be used to cover a great distance in a short amount of time without deactivating or breaking Prowl.
Repeatedly performing the backspring maneuver is the fastest way to move without breaking Prowl besides dashwire jumping.
Firing gunblades, e.g.  

Redeemer

or  

Sarpa

, will alarm nearby enemies but it won't break Prowl's invisibility.
Be cautious when using Prowl during Disruption missions as Ivara's energy could be drained quickly under some conditions.

Energy drain and health drain have similar effect to taking damage, draining extra energy everytime the effect ticks.
Electrifying conduit can deplete Ivara's energy within a few seconds as it rapidly ticks damage.
Input table not loaded. Javascript Not loaded
Result table not loaded. Javascript Not loaded