Ki'Teer Fireworks is an equippable gear item that launches a barrage of fireworks when activated. They are purely cosmetic entertainment items with no tactical value.
This can be purchased in a set of 10 charges from Baro Ki'Teer for 100,000 Credits

 100,000 and 50 Ducats
 50.
Notes
[
]
The Ki'Teer Fireworks only included one charge on the first appearance.
See Also
[
]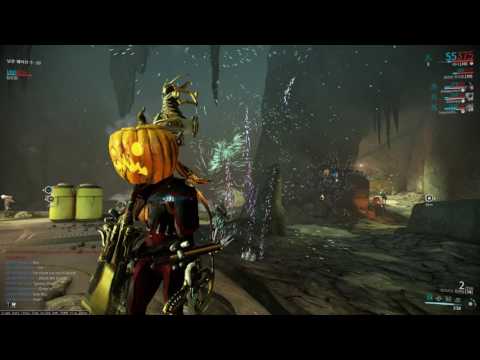 Void Trader
| | |
| --- | --- |
| Warframe | Immortal Skin (Chroma, Gara, Hydroid, Limbo, Mesa, Mirage, Nidus, Zephyr) • Ephemera (Fae Path, Ki'teer, Lotus) |
| Armor | Eos Prime Armor • Harkonar Wraith Armor • Ki'Teer Armor • Ki'Teer Foros Armor • Mulciber Armor • Prisma Avia Armor • Prisma Daedalus Armor • Prisma Edo Armor • Prisma Latron Armor • Prisma Naberus • Tannukai Armor |
| Syandana | Domus Syandana • Harkonar Wraith Cloak • Ki'Teer Diax Syandana • Ki'Teer Razza Syandana • Ki'Teer Solstice Syandana • Ki'Teer Syandana • Prisma Hecate Syandana • Prisma Yamako Syandana • Prisma Uru Syandana • Reshantur Cult • Wintercress Syandana |
| Weapon | Anpu Staff Skin • Day of the Dead Skins (Dark Sword, Dread) • De Nas Pistol Skin • Dual Sword Lemnas Skin • Elixis Skin (Latron Pistol, Opticor, Paracesis, Redeemer, Sonicor, Tiberon, Tigris) • Ki'Teer Arrow Skin • Lemnas Staff Skin • Machete Syachid Skin • Prisma Arrows • Quanta Aufeis Skin • Reshantur Cult Spear Skin • Tannukai Longsword Skin • Towsun Skin (Twin Grakatas, Gorgon, Ignis) |
| Sugatra | Anpu Sugatra • Coccyst Sugatra • Ki'Teer Sugatra • Pyra Sugatra |
| Operator | Transmuter Operator Hood • Ki'Teer Atmos Mask • Ki'Teer Atmos Diadem • Ki'teer Cornu Diadem • Ki'Teer Atmos Earpiece • Ki'Teer Earpiece • Ki'Teer Solo Earpiece • Ki'Teer Atmos Oculus |
| Companion | Kubrow Armor (Ki'Teer, Prisma Rostam) • Kavat Armor (Ki'Teer, Wysar Day of the Dead) • Sentinel Attachments (Kavat, Ki'Teer, Prisma) • Nexus Gene-Masking Kit • Nexus Fur Pattern • Desert-Camo Skin (Diriga, Taxon) • Ki'teer Moa Pet Skin |
| Archwing | Exo-Sac Archwing Skin • Odonata Elixis Skin |
| K-Drive | (Blue, Green) Ki'teer Safari Scrawl |
| Landing Craft | Liset Cydonia Skin • Liset Prisma Skin • Mantis Cydonia Skin • Mantis Prisma Skin • Scimitar Cydonia Skin • Scimitar Prisma Skin • Xiphos Prisma Skin |
| Orbiter | Empyrean Vignette • Ki'teer Stencil |
| Decorations | Display - Argyle • Noggle Statue (Baro Ki'Teer, Excalibur with Odonata) • Bronze Kavat Bust • Bronze Kubrow Bust • Fighter (Cutter, Flak, Taktis, Basilisk, Weaver, Harpi) • Floof (Desert Skate, Fass, Vome) • Ki'teer Domestik Drone • Luxxum Ornament • Pedestal Prime • Pedestal Umbra • Poster (Class of Ten Zero, Don't Be Afraid, Garv & Latrox, Parazon, Prisma Companion, Rhapsody In Blue) • Deimos Prex • Tenno Kindred Rug |
| Emblems | Ki'Teer Sekhara • Glaring • Lunar Renewal Tiger • Pack Leader • Prisma Lotus |
| Sigils | Glaring • Pack Leader • Lunar Renewal Oxa • Lunar Renewal Tiger • Prisma • Prisma Lotus |
| Glyphs | Baro Ki'Teer • Cookie Kavat • Cookie Kubrow • In Mah Belly • Ki'Teer Tribute • Prisma Kavat • Prisma Kubrow • Prisma Lotus • Vome-Fass |