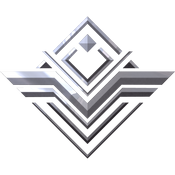 The Piloting Intrinsics enhances the player's speed and maneuverability while in the Railjack's Pilot seat.
Rank
Ability
Description
Notes
1
Boost
Hold

LShift

  to boost Engine Speed. Firing pilot guns interrupts boosting.
2
Vector Maneuver
Tap

LShift

  to burst Directional Thrusters.
3
Vectored Evasion
Near-by enemy projectiles lose lock-on during Vector Maneuver.
4
Drift Maneuver
During Vector, press & hold

LShift

  to drift.

Drifting can be done in any direction, including sidewards and backwards.
This key sequence can be thought of as double-tapping and holding the boost key.

If boost and vector are bound separately, holding Boost & pressing Vector will begin drifting.

5
Boosted Scavenger
Increase loot pickup radius by 3x while boosting, drifting, or dodging. Hidden derelicts are marked.

Vacuum radius is increased to 3000m while boosting, drifting, or dodging.
Hidden derelicts are marked with an optional mission objective marker

6
Ram Jammer
A 25% chance of jamming an incoming Ramsled's targeting systems, causing them to overshoot and explode.
7
Necramech Haste
Necramech Movement Speed increased by 10%.

Applies to the use of Necramechs outside of Empyrean missions.
The bonus will not be visible in the Arsenal but will be active during gameplay.
The bonus is additive with any movement speed bonuses from mods.

8
Aeronaut
Archwing Speed increased by 20%.
9
Ramming Speed
Reduce incoming damage by 25%. Ramming into enemies while Boosting will deal 2,000  

Impact

Damage
10
Railjack Blink
Double-tap

Space

  to instantly translate the Railjack forward, leaving a trail of turbulence that slows nearby enemies.

Railjack will instantly travel a distance of 1000m.