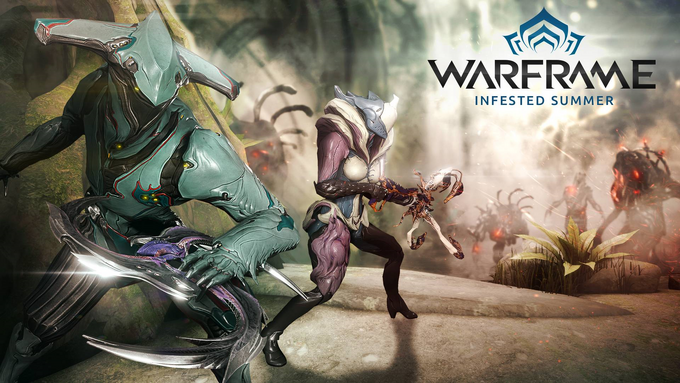 The Infested Summer was a special mid-summer occasion that took place from July 18, 2016, to July 24, 2016 on consoles, featuring special Infested missions and other in-game limited-time bonuses.
Details
[
]
DARVO'S DEALS
From July 18 to July 24 at 2 p.m. ET, Infested weapons are 25% off! Save on the following weapons:
DOUBLE CREDITS
Stock up with Double Credits! From Friday, July 22 at 2 p.m. ET until Monday, July 25 at 2 p.m. ET, earn twice the Credits and speed up your in-game progress!
INFESTED ALERTS
Friday, July 22
Infested
Earth – Eurasia
Mobile Defense – Nightmare
Orokin Catalyst and 10,000 Credits
Saturday, July 23
Infested
Saturn – Mimas
Survival – Nightmare
Orokin Reactor and 10,000 Credits
Sunday, July 24
Infested
Jupiter – Ganymede
Hive – Nightmare
Forma and 10,000 Credits
Notes
[
]
It was revealed on Devstream 77 that Infested Summer would be coming to PC Tenno at a later date.