Glutinox is an infested fish in the Cambion Drift.
Biome: Surface
Activity: Vome

Fass Residue recommended.
Players report to have better spawns at the start of the Vome cycle and in zones with Fass' remains

Maximum Weight: 16 kg
Rarity: Uncommon
Glutinox Trophy
[
]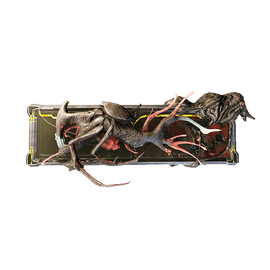 Glutinox Trophy is a Fishing Trophy Decoration that can be crafted and displayed in the player's Orbiter.
The blueprint can be purchased from Daughter for 3,000 Standing

 3,000, requiring the rank of Acquaintance with the Entrati.
Patch History
[
]
Last updated: Update 29.0 (2020-08-25)