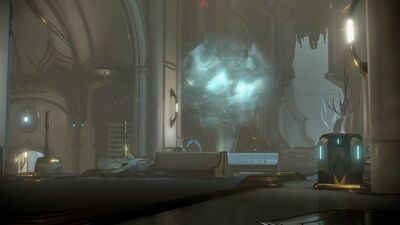 Forgotten Halls is a map for Team Annihilation, Annihilation, and Cephalon Capture type Conclave missions. Once filled with life, this small, abandoned Orokin Moon local hosts both symmetric and asymmetric pathways between two height-varied hallways, allowing some "sneaky" shortcuts and "guns-a-blazing" entryways.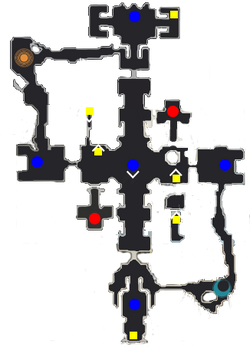 Red Dots:Health Orbs
Blue Dots: Energy Orbs
Yellow Squares: Ammo Boxes
Moon/Sun Icons: Team Spawns/Objectives
Community content is available under
CC-BY-SA
unless otherwise noted.