Executioners are Grineer warriors consigned to the service of Kela De Thaym, responsible for enforcing her rule in Rathuum. Armed with a variety of deadly weapons and skills, Executioners ensure that the accused on trial are given swift and brutal deaths. Most of the Executioners were introduced in Operation: Rathuum, barring Dhurnam who was added in Update: Lunaro (2016-06-15), and can only be encountered in the Arena mission type.
General
[
]
The Executioners are the players' key enemies in Arena, a modified version of Team Annihilation where players must get 25 kills before the Executioners do. Regardless of Squad size, the Executioners will always outnumber the players by one member.
Each Executioner has their own set of tactics and equipment, whether it is Gorth soaking up damage or Olka Harkonar providing long-range support. Thus, players must be aware of who they're facing to maximize their kills while minimizing casualties. Click on the links below to learn more about each Executioner's strengths and weaknesses:
Main article: Executioner/Dhurnam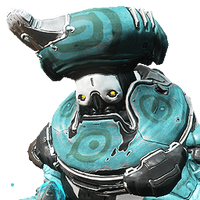 Main article: Executioner/Dok Thul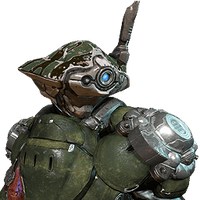 Main article: Executioner/Garesh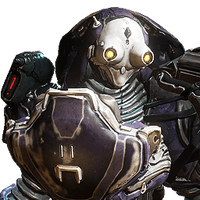 Main article: Executioner/Gorth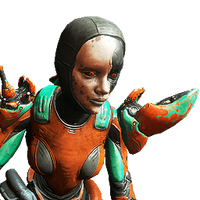 Main article: Executioner/Harkonar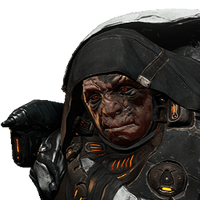 Main article: Executioner/Nok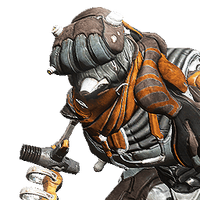 Main article: Executioner/Reth
Main article: Executioner/Vay Molta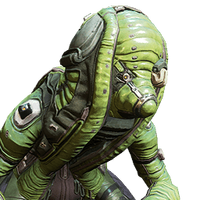 Main article: Executioner/Zura
Notes
[
]
Executioners are automatically scanned into the player's Codex upon appearing in the Arena, to compensate for the player's inability to carry Codex Scanners, Synthesis Scanners, or Helios into the mission.

This does not apply to anything they can summon on the field however, such as Zura's Hyekkas or Reth's Roller Sentries.

Nearly all Executioners are highly vulnerable to melee damage and very resilient to ranged damage. Be aware that some Executioners prefer close-quarters combat however.
All Executioners are vulnerable to Status Effects.
Executioners cannot be opened up to melee finishers, except if done so via melee combos, counterattacks, or certain Warframe Abilities (e.g.  

Ash

with  

Fatal Teleport

augment mod, etc.).

Executioners can still suffer Knockdown and are vulnerable to ground finishers.

The  

Sonicor

is excellent for this, as it can ragdoll the executioners constantly

Executioners are immune to Knockdown from Limbo's Banish.

All Executioners are immune to Abilities focused on crowd control, (with the exception of  

Nidus

'  

Larva

and Vauban's tether ) but will receive damage from those abilities where applicable.

Duration-based Abilities will suffer diminishing losses against the Executioners, with subsequent casts cutting the total duration by half.

Any form of Disarm is functional on most of them (with the sole exception of Zura, who cannot be disarmed by any means), but they will retrieve their weapons after some time.
All executioners have Cloned Flesh health, Alloy Armor, and Shields.

Exceptions are Zura who has Ferrite Armor, and Vay Molta who has no Shields.
Trivia
[
]
Special versions of the Executioners appear in the recurring Dog Days event, wearing beach-themed outfits with inflatable armbands and/or summer hats. Garesh in particular removes his regular armor almost completely, except for the helmet.
See Also
[
]