Devstream #72 aired on April 1st, 2016, @2pm EDT
Changes Introduced before U19
[
edit
|
edit source
]
Travel distance between attacks causes bonus electrical damage on next attack, thanks to the new Static Build Up passive.
Shock remains untouched as it's a pretty great first ability.
Speed may create a portal/pickup that gives buffs to players when they come in contact with it, instead of giving all Tenno an instant (and sometimes unwanted) buff. We're still working on the depth of change here.
Shield will be receiving a graphic overhaul to improve the look of casting, ambient effects, and its effect on projectiles that pass through it. Shock + Shield = barrier of doom (AI that passes through will be damaged).
AI that come into contact with Overload are turned into stationary Tesla Coils that will zap nearby enemies in range. Damage is dealt to the Coil and its targets, lasting as long as the Coil has health. Loot crates can also be turned into Coils, but they only have one charge. Casting shock on Tesla Coil causes an AOE burst.
Pull remains mostly the same as before. If an enemy is magnetized, bonus damage is dealt. Kills have a bonus chance of dropping energy, while causing a damage deformer (like Valkyr's grapple).
Magnetize (previously Bullet Attractor) will root the target in place. Damage over time is dealt to all enemies within a set radius, with the amount of damage based on how far from the center they are. A percentage of the damage of absorbed bullets/projectiles/shrapnel will be used to increase the DOT.
Polarize now spreads like Nova's Molecular Prime. Targets with shields will take shield damage, while targets with armour take health damage and a permanent armour debuff. Targets will emit a piece or two of shrapnel.
Crush will deal bonus damage to magnetized enemies.
Secondary weapon mods will now affect Peacemaker (but the ability will receive a balance pass). This change is more of a remedy of an inconsistency, as other Warframes with unique weapons all have scaling.
---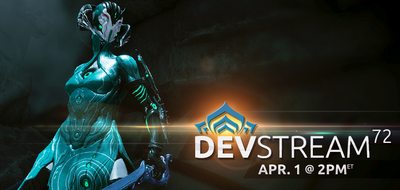 Community content is available under
CC-BY-SA
unless otherwise noted.