The Furax Wraith is the Wraith variant of the
Furax, featuring improved attack speed in exchange for damage.
This weapon was first awarded from the Operation: Rathuum event for achieving 100 judgment points, complete with a free weapon slot and a pre-installed Orokin Catalyst.
The blueprint and parts can now be obtained from Tier 5 Cetus Bounties. All components can be traded.
This weapon deals primarily

Impact damage.
Advantages:
Disadvantages:
Comparisons:
Furax Wraith, compared to Furax:
When using these remember that you must be really close and therefore expect yourself to be vulnerable to knockdowns, knockbacks, and enemy gunfire.
Occasionally, you may find it hard to hit an enemy even if they are directly in front of you. This may be a small mesh problem associated with the weapons short range.
The Furax Wraith is the first melee weapon to have modified channeling stats, with an increase in its channeling damage.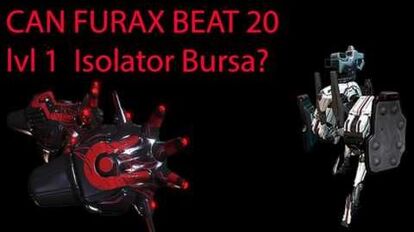 Furax Wraith Sk

i

ns
All Wraith weapons are now color tintable.
Fixed the Ringers skin not working properly with Furax Wraith.
Introduced as part of Operation: Rathuum.
Community content is available under
CC-BY-SA
unless otherwise noted.