Chondricord is an uncorrupted Orokin fish in the Cambion Drift.
Biome: Cave (Hotspot)
Activity: Fass/Vome
Maximum Points: 8
Rarity: Rare
Trivia
[
]
Chondricord Trophy
[
]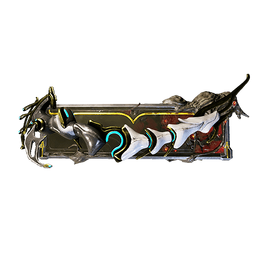 Chondricord Trophy is a Fishing Trophy Decoration that can be crafted and displayed in the player's Orbiter.
The blueprint can be purchased from Daughter for 5,000 Standing

 5,000, requiring the rank of Associate with the Entrati.
Patch History
[
]
Last updated: Update 29.0 (2020-08-25)