web: https://wfrclan.wixsite.com/wfrclan
Warframe offic page: https://forums.warframe.com/clubs/887-legends_never_die/?do=overview
Events Boosters 3 day all types and lot of stuff depend event
MR 5+ 
Offline 25days kick  & ofcourse is possible comeback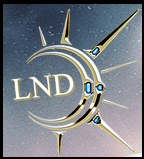 You are welcome.
Founder: -GG-TGPrime   Discord: -GG-TGPrime#5817
Please comment bellow your IGN ("In Game Name" )
Or use this link and send request to the clan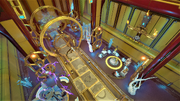 Warframe clan : Legends_Never_Die We are a Moon Clan 2013-2020
Active and are looking to expand.
We focus on enjoying the game and having a good time, though we are down for some farming here and there as well.
What we offer: International-based Clan
Reesearched blueprints? (Ignis Wraith is free ofcourse just contact -GG-TGPrime when is online. or buy them for 1pl in market.
We have  Mostly in Events Boosters. & 500-1000 Platinum ofcourse with Primed Vault stuff and Vaulted relics Looking for people to play together / Dry Dock 
Nice dojo
Giveaways
No lurking around and no ghosting A non-offensive behavior Let us know if you want to join. if you are already member you can invite to clan everytime 25 days kick (voted by members of the clan) ( if you want be long time offline just send me message in discord )
You can everytime comeback just send message.
DISCORD SERVER:
ClanWeb + Events : https://wfrclan.wixsite.com/wfrclan
Mainly clan activity Weekly: Leaderboard score & Help to others get better builds  - Events warframe - Parkur Clan Events